This outdoor space required a multi-phased approach. First we reconfigured the footprint of the fence and patio. Second, we added the fire pit, plantings, trees and landscape lighting.
Date: 2021
Client: Kevin Batt
Project Type: Landscape lighting, Paver patio, Plantings, Irrigation, Fencing, Pergola, Fire feature, Softscapes
This outdoor space was a phased project and it turned out really nice! We originally expanded the backyard by moving the fence up to the front corner of the house and installing a new paver patio and border beds for plantings. For the next phase, we added the fire pit, plantings, and some nice trees. It's a small space, so to really help distinguish the entertaining areas of the backyard we built the custom modern-style pergola. This frames in the dining area really well and adds another feature to light up so it can be enjoyed all night long. Adding in the softscapes creates extra functionality and visual appeal.
The plantings really brought a lot of life to the space! Keeping an existing apple tree adds some protection and color to the back yard. We planted some arborvitae along the fence at the front of the space to add some privacy and dampen the sound of the busy street in front. The home has a beautiful modern color scheme and we accentuated that with a couple deciduous trees and variegated fountain grasses. We were able to fit a lot of nice features into this project. 
This project is another example of landscape lighting totally transforming a space. By adding some step, path, bistro, and up lights we are able to keep the space safe and highlight the beauty of the yard! Now the space can be utilized long into the night, helping maximize the value of your investment.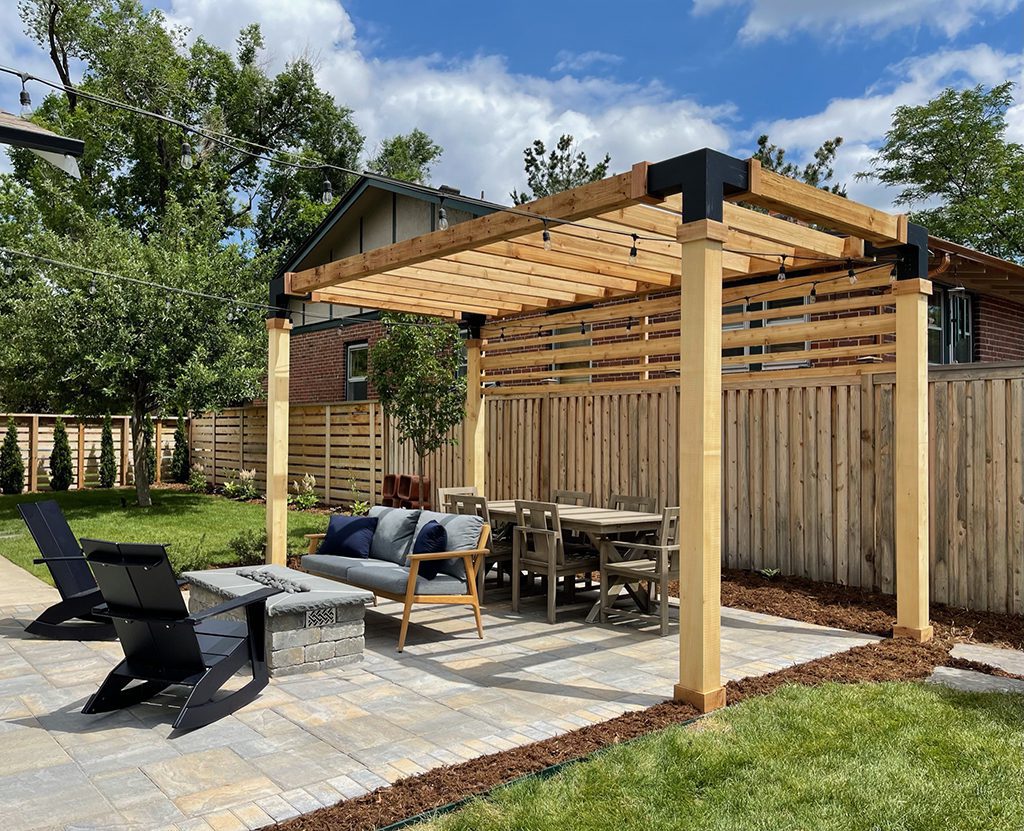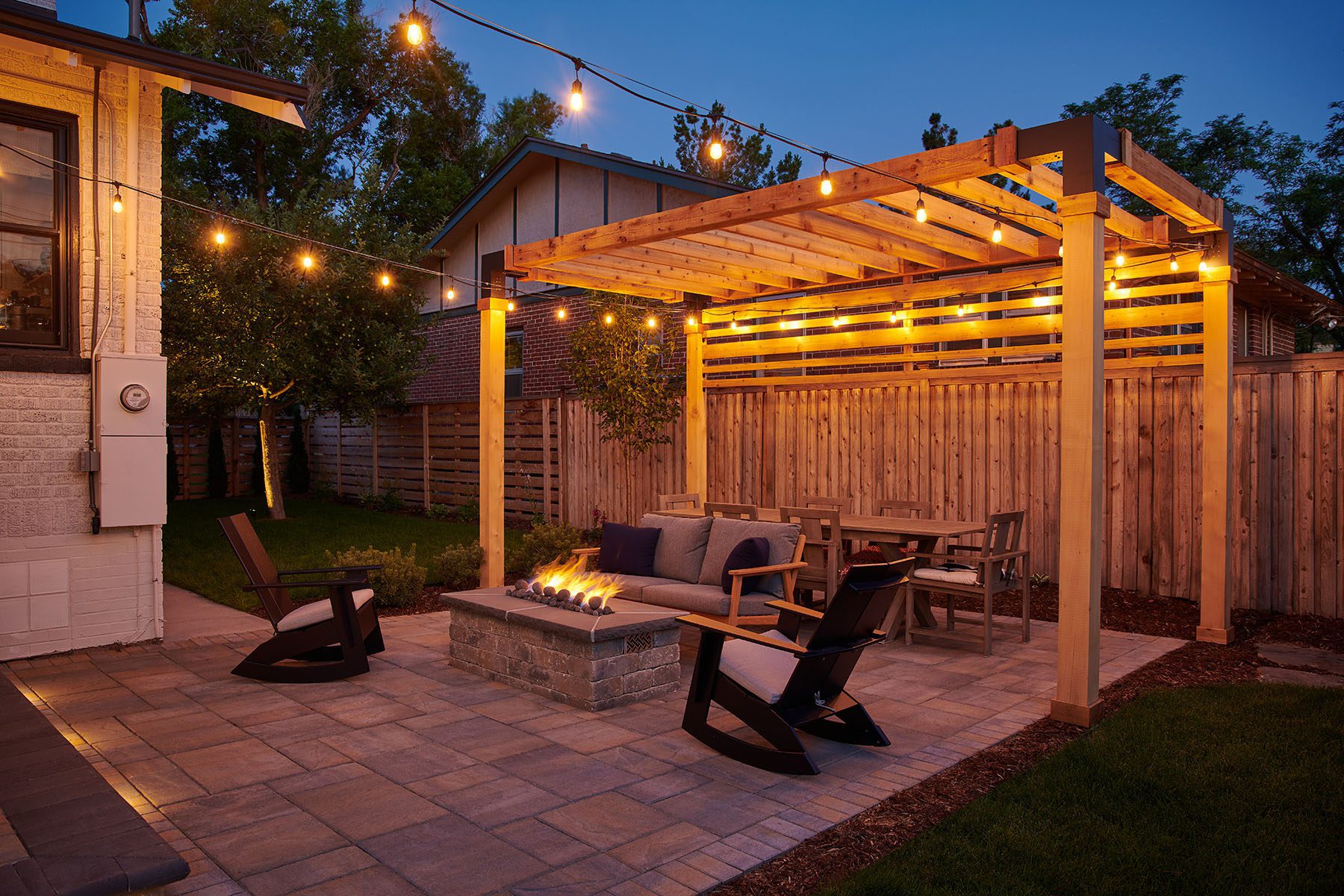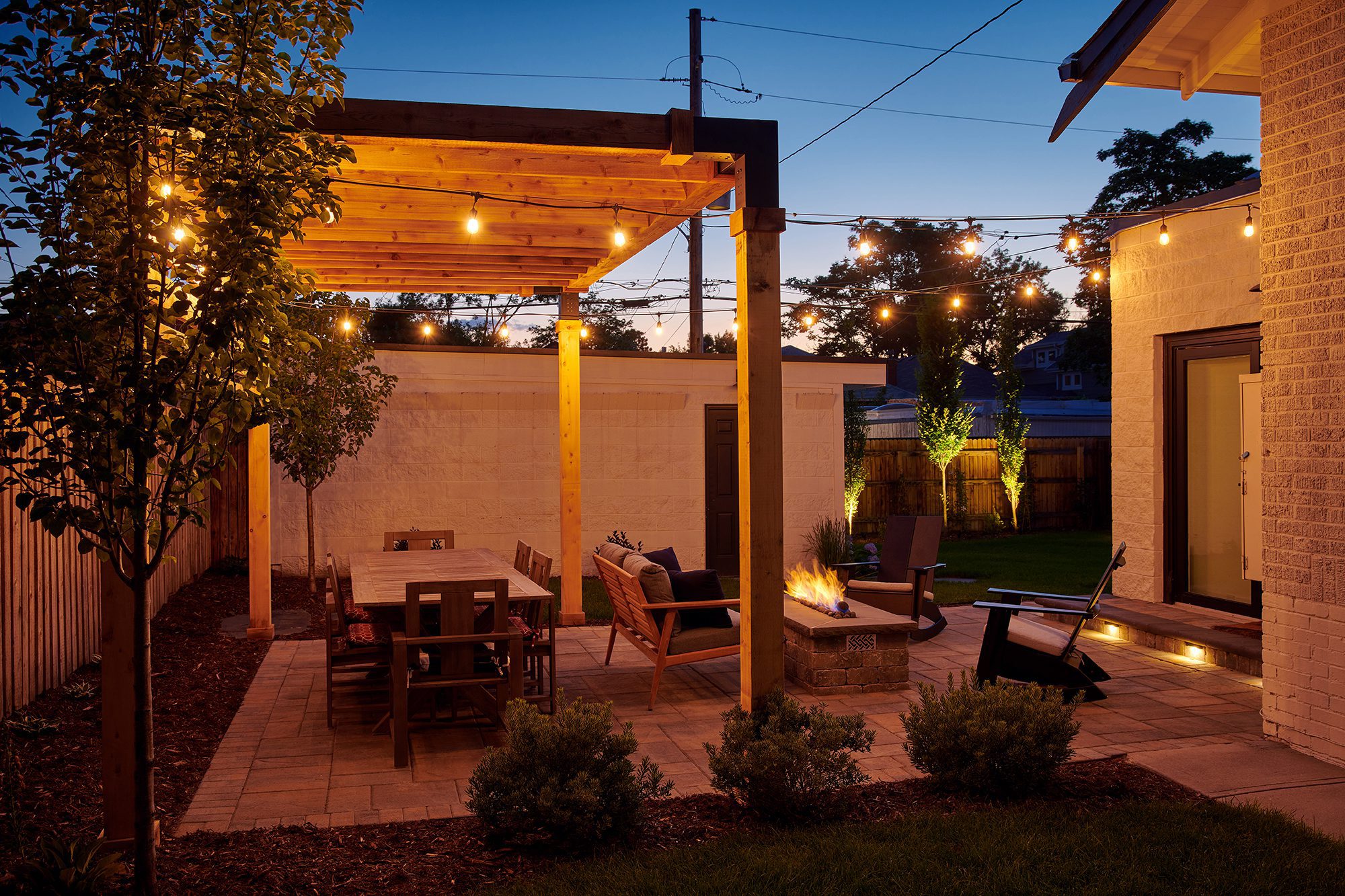 I found Chuck, Jeffery and the rest of the DTE team to be great to work with! They continually demonstrated strong/clear communication throughout my time working with them over the last few years.  Chuck and Jeffery do a great job of hiring, building and developing a great team that works well together, takes pride in their work and treats their customers with great care.  Their crew has always been professional, hardworking and dedicated to the tasks at hand.  With the COVID work-from-home environment I was mainly home while they were working, and was impressed with how hard they work on a daily basis.  They leave the job site clean, organized and in working order each day.  More than anything, they have always delivered quality work and worked tirelessly to create a truly great outdoor space. I highly recommend DTE.

– Kevin Batt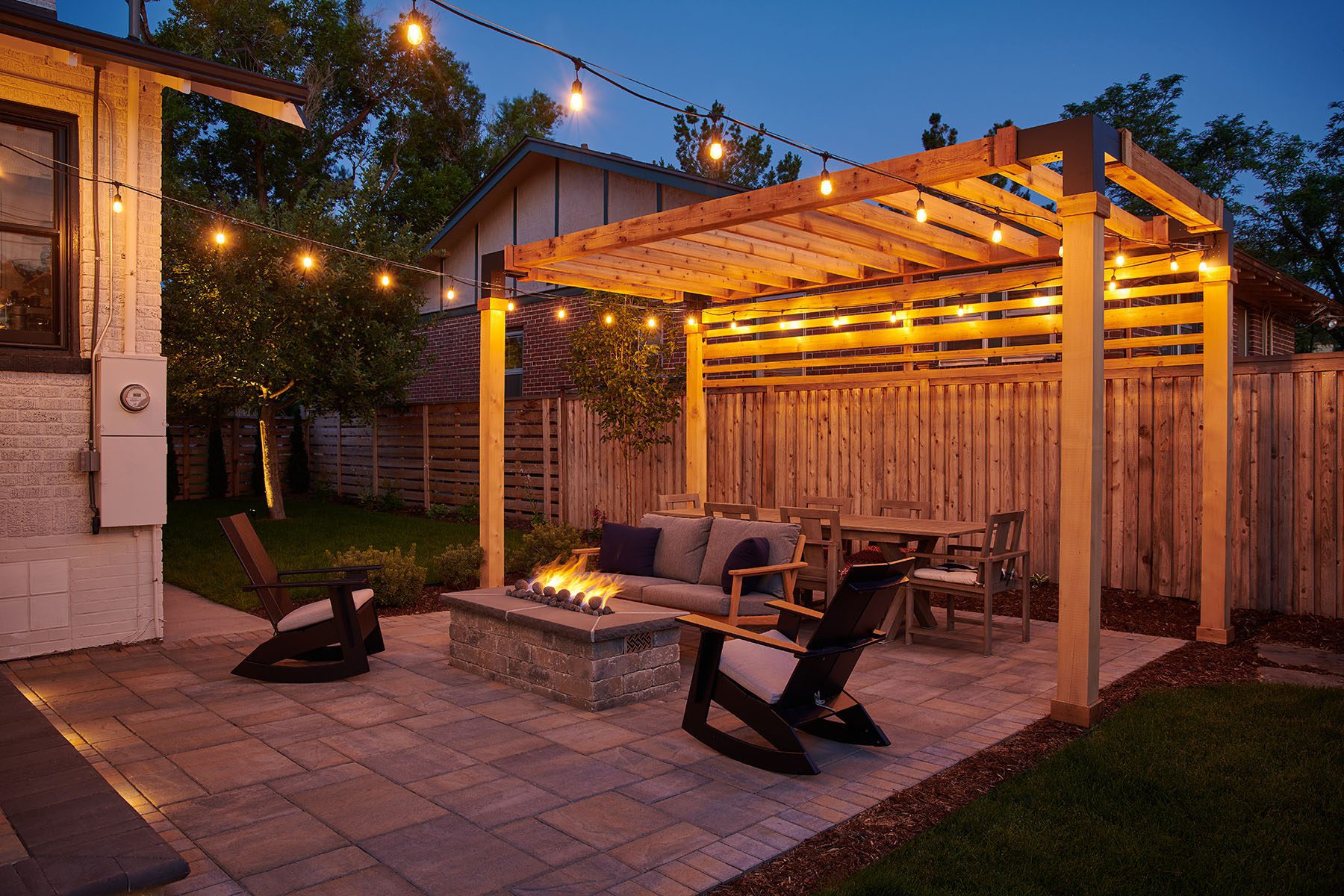 "So, to put it succinctly… we've had no fewer than 15 contractors at our house over the last 5 years and these guys are the ONLY ones we've called back to work with a second time. They're communicative, well-priced, and always go above and beyond with their work. We're more than satisfied with everything they've done. We recommend them to friends often. HIGHLY RECOMMEND!"
– Emma H.
"You guys. Seriously. Call Chuck and his team for all of your landscaping needs. Do your house and yard a favor – get in touch with Down to Earth. This is truly a remarkable group of people and I am so very grateful for their speed, experience, and work ethic. They do what they say they will. You can thank me later. (After you thank them for making your yard look like it belongs in a magazine!) Thank you so much!"
– Christa S.
"Chuck and the whole down to earth team did an amazing job with my backyard! They were quick to give me a reasonable estimate, were flexible when I needed to make some changes, and stuck to their projected timeline throughout the project – the actual work only took a day and a half and everything looks great."
– Emily H.
"Chuck, Jeff, and the whole Down to Earth team is excellent.  They offer a superb level of personalized care and keep our lawns and yards looking beautiful year round.  They are super responsive to any new needs or concerns we may have and they are always pleasant to interact with. I highly recommend DTE."
– Kat D.
"Chuck, Jeff and the entire team at Down to Earth Landscaping have completely outdone themselves with our home. We love it!!! They are so incredibly friendly, kind, knowledgeable, and willing to truly hear your needs. Upon walk-through, we received an estimate shortly thereafter, were easy to make change with, and did a beautiful job with our house. We cannot say enough good things – we plan to use them for future projects for our patio and completing phase 2 of our landscaping. You will not regret using Down to Earth Landscaping."
– Adam G.
"DTE were awesome throughout the entire process: from promptly coming out and giving us a very competitive initial quote, to quickly scheduling the work we wanted done, to getting it done quickly and professionally.
On schedule and at a very reasonable price. If you've ever attempted to hire a crew to come do some work on your house/yard in Denver in 2019, you know how rare that is. Oh, and their work is top-notch, and they do it all: fencing, landscaping, sod. Whatever you need, they can get it done."
– Adam G.
"Chuck and Down to Earth Landscaping were referred to me by a coworker and they were absolutely a pleasure to work with. Chuck was very accommodating to my schedule and was able to adapt on the fly when he and his company installed my new sprinkler system. They were very professional and easy to work with and I would recommend them to anyone who might need some landscaping work done."
– David G.