We take great pride in the work we do. No matter the size of your project, we'll help make your outdoor space perfect for your needs.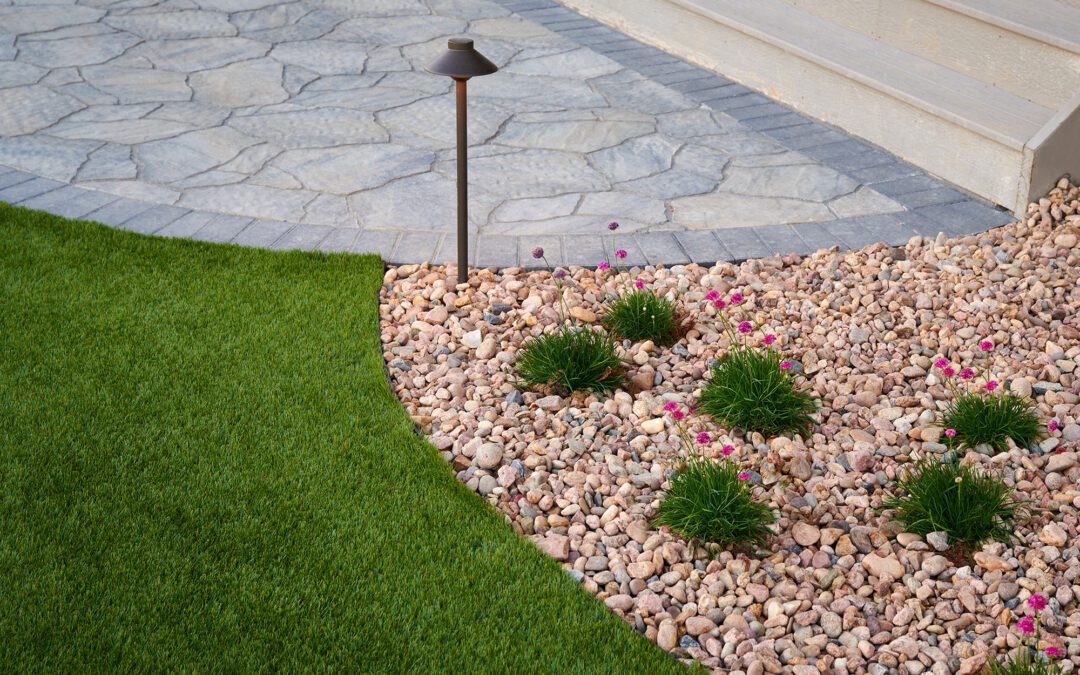 Willow WayIn the front yard we removed all the grass and xeriscaped the space to reduce water use and minimize maintenance. The backyard is intended to be used by the client and their dog so we installed artificial turf and a beautiful paver patio. No more grass!...
Let's Build Something Together
We're here to help. These are some commonly asked questions about our process and our services.
If you have questions about your project, we'd love to chat.
Do you maintain lawns?
Not anymore - we recently parted ways from our maintenance business so we can focus on design + build, hardscaping, and creating beautiful outdoor living spaces.
Do you offer snow removal?
We do not offer snow removal, however, we do offer landscaping that can help mitigate snow removal. Down to Earth can install a heated driveway or paver patio. The radiant heat will eliminate the daunting and unsafe task of shoveling your driveway or walkways.
Do you install sprinkler systems?
Yes, with any new landscape we install all the proper irrigation to provide adequate water to your new landscaping.
Do you work outside of the Denver metro area?
Yes we service all areas of Colorado. Feel free to reach out to us to see if we might be a good fit for your project.