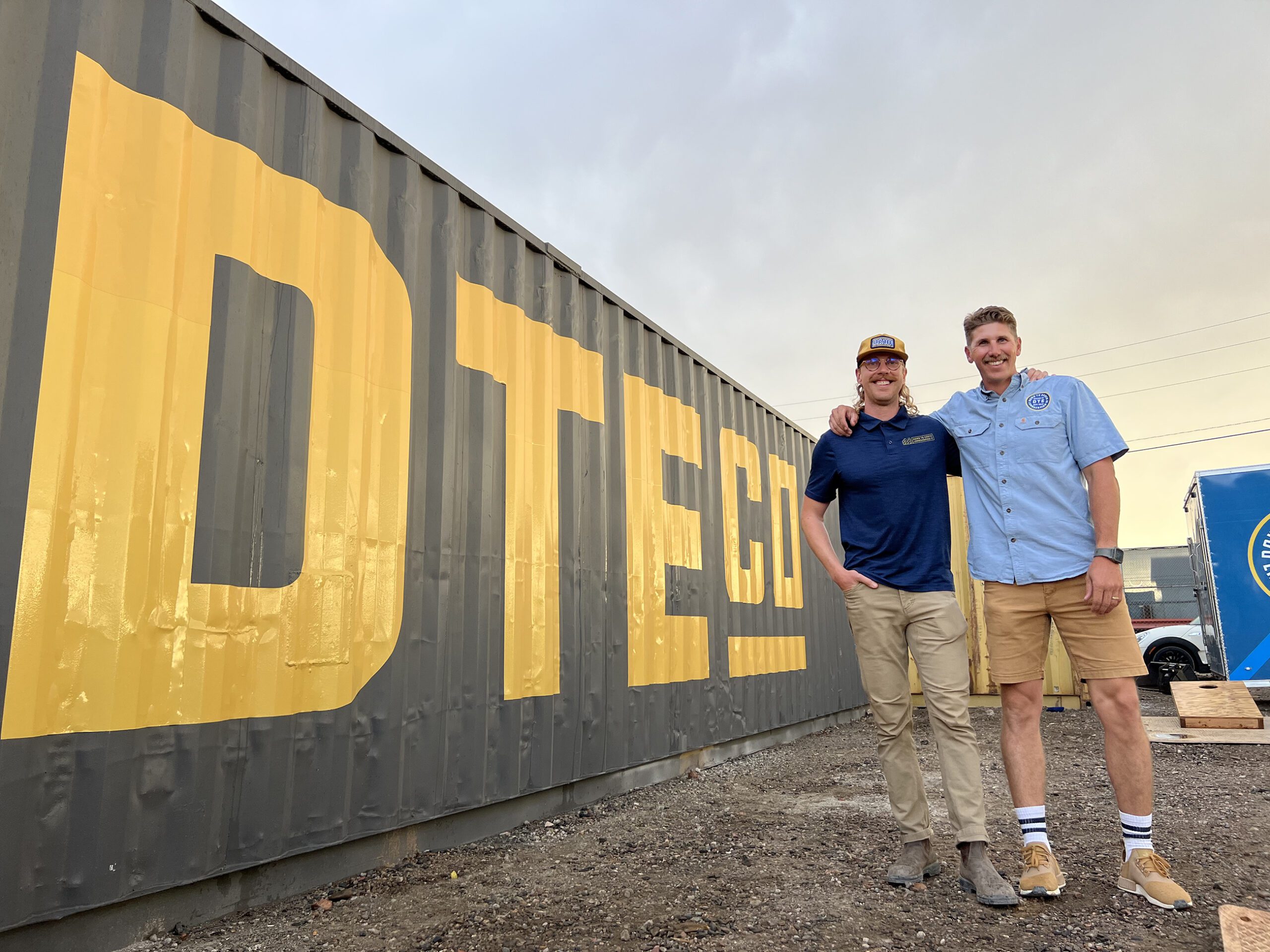 We started Down To Earth Landscaping Co. almost a decade ago with a few mowers and rakes. Now, we specialize in hardscapes and softscapes – paver patios, retaining walls, and landscape design and install.
We are a reliable landscaping company that provides outstanding customer service while leading with professional advice. When you choose to hire us, you can rest assured that your project will be installed using all the latest practices with quality materials backed by honest guidance.
What set us apart is the constant communication we have with each of our customers and willingness to go the extra mile to provide the best possible service and product we can.
– Chuck & Jeffery
"So, to put it succinctly... we've had no fewer than 15 contractors at our house over the last 5 years and these guys are the ONLY ones we've called back to work with a second time. They're communicative, well-priced, and always go above and beyond with their work. We're more than satisfied with everything they've done. We recommend them to friends often. HIGHLY RECOMMEND!"
– Emma H.
"You guys. Seriously. Call Chuck and his team for all of your landscaping needs. Do your house and yard a favor - get in touch with Down to Earth. This is truly a remarkable group of people and I am so very grateful for their speed, experience, and work ethic. They do what they say they will. You can thank me later. (After you thank them for making your yard look like it belongs in a magazine!) Thank you so much!"
– Christa S.
"Chuck and the whole down to earth team did an amazing job with my backyard! They were quick to give me a reasonable estimate, were flexible when I needed to make some changes, and stuck to their projected timeline throughout the project - the actual work only took a day and a half and everything looks great."
– Emily H.
"Chuck, Jeff, and the whole Down to Earth team is excellent.  They offer a superb level of personalized care and keep our lawns and yards looking beautiful year round.  They are super responsive to any new needs or concerns we may have and they are always pleasant to interact with. I highly recommend DTE."
– Kat D.
"Chuck, Jeff and the entire team at Down to Earth Landscaping have completely outdone themselves with our home. We love it!!! They are so incredibly friendly, kind, knowledgeable, and willing to truly hear your needs. Upon walk-through, we received an estimate shortly thereafter, were easy to make change with, and did a beautiful job with our house. We cannot say enough good things - we plan to use them for future projects for our patio and completing phase 2 of our landscaping. You will not regret using Down to Earth Landscaping."
– Adam G.
"DTE were awesome throughout the entire process: from promptly coming out and giving us a very competitive initial quote, to quickly scheduling the work we wanted done, to getting it done quickly and professionally.
On schedule and at a very reasonable price. If you've ever attempted to hire a crew to come do some work on your house/yard in Denver in 2019, you know how rare that is. Oh, and their work is top-notch, and they do it all: fencing, landscaping, sod. Whatever you need, they can get it done."
– Adam G.
"Chuck and Down to Earth Landscaping were referred to me by a coworker and they were absolutely a pleasure to work with. Chuck was very accommodating to my schedule and was able to adapt on the fly when he and his company installed my new sprinkler system. They were very professional and easy to work with and I would recommend them to anyone who might need some landscaping work done."
– David G.